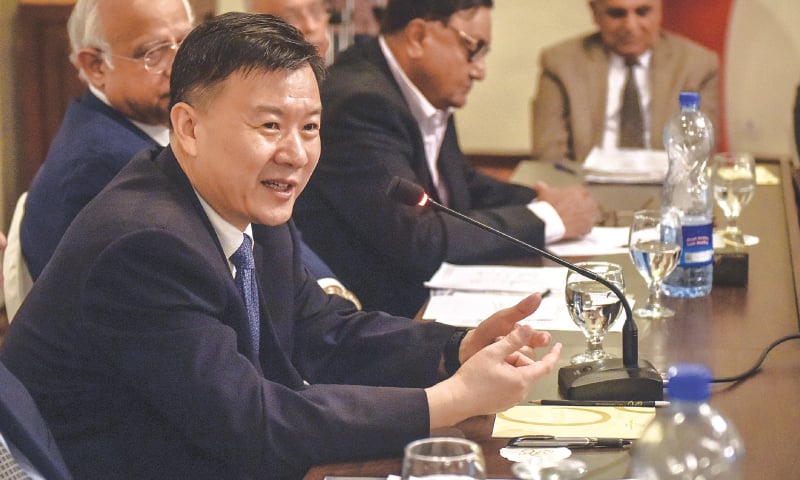 KARACHI: "There will be 27 new projects in the second phase of the China-Pakistan Economic Corridor (CPEC)," said Consul General of China Wang Yu during a dialogue on the subject organised by the Karachi Council on Foreign Relations (KCFR) at a local hotel here on Thursday.
He said that following the signing of the memorandum of understanding between China and Pakistan for the second phase of CPEC earlier this year, work on these 27 new projects was expected to begin by the end of the year.
"Agriculture, education, vocational training, industry, increase in water supply, etc, are all part of our plans for the next phase," he added.
He also said that because of the good diplomatic relations and close friendship enjoyed by China and Pakistan, many Pakistani students were going to China for their higher studies while many Chinese students are studying in universities in Pakistan. "The Chinese Consulate in Pakistan also sends some 20 Pakistani journalists to China on an annual basis. These journalists then pen articles about China and prepare documentaries about our country, which helps others here know China better," he said.
Source:
https://www.dawn.com/news/1502419/work- ... chinese-cg